Welcome to the Task Group 47-A Flagship USS Merlin!

"Magic is believing in yourself, if you can do that, you can make anything happen."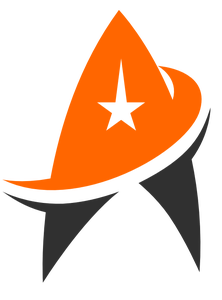 It has been nearly a decade since the Hobus star exploded destroying Romulus and causing various factions, including the Klingons, to prey on the fractured empire. The year is 2395 and the USS Merlin has been launched at a time of great instability. The Merlin is an Excalibur class ship designed as not only a command carrier, but, as a deep space explorer as well (referred to by her crew lovingly as a warp capable starbase). The Merlin has been outfitted with everything she and her crew will need, from defense forces to the latest scientific equipment to the largest diplomatic area that could fit on the ship and even carries a compliment of civilian specialists. This beautiful giant has been given a twofold assignment; the first to protect an unknown area of space at the farthest borders of the Romulan Empire; recently acquired in the Federation treaties. The second to keep the peace, with a renewed focus on exploration and discovery.

Here on the Merlin we strive for 1 thing: to have fun writing. We do this by making sure our stories and writing is the best we can make it. None of us are professional writers, however, we still reach for that excellence. As you look around and think about joining what has become our online family, remember, you won't be joining just the Commanding Officers sim, you'll be joining the crew's sim and it will become your sim too, because it is not just one person who makes a sim, but the simmers who make it a sim. So, look around and read our stories then slip into a uniform and jump in!














Commander Melody Jones
Commanding Officer
USS Merlin

Lieutenant Commander Marbim Rejal
Executive Officer
USS Merlin

Commander Caroline Miller
2nd Officer
USS Merlin
Merlin
| | |
| --- | --- |
| | Home of the Golden PADD 2018 Winner |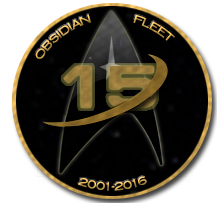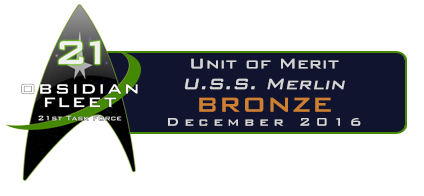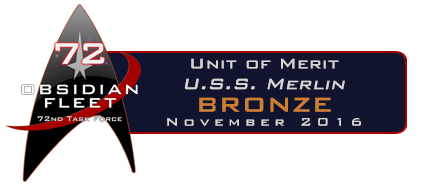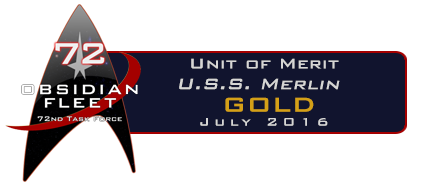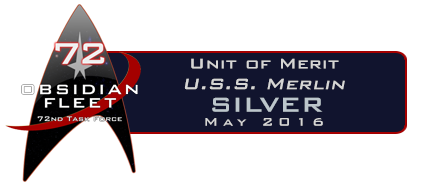 Sim Awards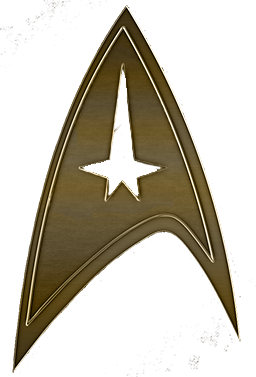 Latest News Items
Posted on Sunday 9 August 2020 @ 16:53 by Commander Melody Jones in General News
Hello all

I'm happy to announce the return of David Scarlet who will be assuming the position of Master at arms.

Please join me in welcoming him back and I look forward to seeing many joint posts.

Sam
Melody Jones
Posted on Friday 31 July 2020 @ 21:12 by Commander Melody Jones in General News
Hi all

Today I published the monthly sim report and I'd just like to a big thank you say to everyone for contributing this month and let's keep the momentum of this mission moving forward.

Standard posts this month = 62.5
Number of mission posts – 18
Number of Personal logs - 2
Participation – 38
Word count – 31250
Number of NPC's – 22
Mission posts pace - 18


Once again, thank you so much to all our writers.


Sam
Melody Jones


Posted on Wednesday 29 July 2020 @ 20:47 by Commander Melody Jones in General News
Hello All

Just like to announce some awards that have been given out this month:-

To Lieutenant Commander Marbim Rejal - Most Improved Player of the Month:
This writer has shown continued improvement in their style and quality of their joint posts.

and

To Lieutenant Hayley Godding - Captains Personal Merit:
This writer has contributed significantly this month to both the main plot and personal subplots, writing interesting and detailed posts.


Congratulations to you both.


I will be trying to give out awards every month. If anyone has any nominations, please let me know. I would like everyone to know that their hard work and efforts are appreciated, especially during these uncertain times.

Sam
Melody Jones
Posted on Tuesday 28 July 2020 @ 17:03 by Commander Melody Jones in Sim Announcement
Just to advise there has been some changes to how posts are measured brought in by the fleet council.

Taken from the OF announcement:

https://www.obsidianfleet.net/2020/07/10/fleet-council-vote-2020-003-posting-count/

Going forward the Fleet Council has voted that we will be measuring by words. There are many reasons for moving to this but the biggest one is simple some ships do massive posts of 5000 – 7000 words but they keep it together. It seems unfair as some Commanding Officers have different styles and that work should be recognised as they have spent weeks and weeks crafting something that they only have one post.

So going forward from August 1st 2020 every 500 words will act as a post so if you have a post of say 1500, it would class as three posts. What would not count under this change is signatures at the end of posts and posts used as a timeline.

We want to level the playing field and give everyone the same chance now as was requested in the survey from fleet members. We know going forward with the new version of Nova that we will have this ability at our fingertips but we have no idea how far off that all is or if everyone will be using Nova as we encourage other simming systems.

Please be aware everyone that each player is now expected to contribute a minimum of 1000 words a month.


Posted on Monday 27 July 2020 @ 19:37 by Commander Melody Jones in General News
Hello everyone

It's my duty to inform you all that Howie who writes Doctor Michael Ki has decided to leave the Merlin due to real life issues. We wish him well and there is always a place for him should he decide to return.

In the mean time, until a new CMO is appointed, Commander Miller will cover sickbay as well as counselling for JP's as she was the CMO originally.

Sam

Melody a Jones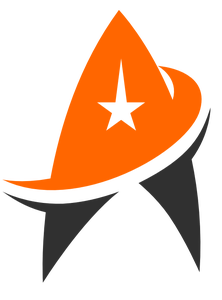 Latest News From Around The Fleet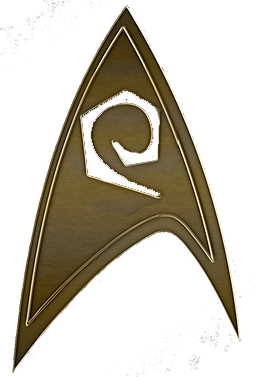 Latest Mission Posts
Mission: A Whale of a problem (We're going to need a bigger boat)
Posted on Monday 10 August 2020 @ 20:22 by Commander Melody Jones & Petty Officer 1st Class David Scarlet
"I guess you're happy to be getting back to active duty." Crewman Carvery said over his shoulder to his passenger. He didn't really expect a reply as the man had barely said three words in as many days. The runabout was rather spacious and it seemed like he wanted privacy…
Mission: A Whale of a problem (We're going to need a bigger boat)
Posted on Sunday 9 August 2020 @ 22:56 by Major Richard "Wolf" Johnson, Psy.D. & Sergeant Major Zorass Zh'tohrit & Commander Melody Jones
Richard was watching the Marines with his arms crossed over his chest as each squad ran through the various training courses on the holodecks and in the gym. Things had gotten sloppy with the teams being out of sync and now trying to regain their rhythm. Most of the old…
Mission: A Whale of a problem (We're going to need a bigger boat)
Posted on Monday 3 August 2020 @ 00:43 by Lieutenant Breana Rathburn & Commander Melody Jones
ON:

Having missed the Chief engineer yesterday when her and Rajel had made their inspection of the ship, Melody decided to re-visit engineering to see if she could catch up with Lieutenant Rathburn. Her conversation with Caroline was still ticking over in her mind.

Melody entered engineering and headed over…
Mission: A Whale of a problem (We're going to need a bigger boat)
Posted on Thursday 30 July 2020 @ 21:24 by Civilian Sansa Draxx-Jones & Lieutenant Hayley Godding
ON:

Sansa stirred and her eyes fluttered open. She smiled "Good Morning there beautiful."

Stirring from her slumber, Hayley looked over and was pleased to see Sansa laying next to her. She smiled and reached out her hand to stroke her face. "Good Morning yourself georgous." She said, propping herself…
Mission: A Whale of a problem (We're going to need a bigger boat)
Posted on Wednesday 29 July 2020 @ 20:59 by Lieutenant Hayley Godding & Lieutenant Breana Rathburn
ON:

The buzz of her promotion three hours previously was still filling Hayley as she walked into main engineering to check in with Chief Rathburn. No one had seen the plucky chief engineer for a while following a personal tragedy at home. However, she was back aboard and if the…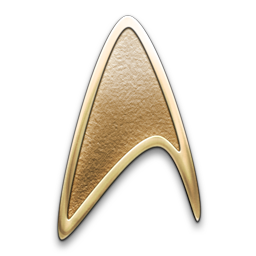 Latest Personal Logs
Posted on Sunday 9 August 2020 @ 21:41 by Commander Caroline Miller
Caroline could not wait until todays shift was over. And considering she was now effectively two department leads it had been a long day.

She stormed into her quarters and instead of going to the replicator pulled out a bottle of real stuff, pouring a large measure of liquer and…
Posted on Saturday 18 July 2020 @ 14:42 by Commander Melody Jones
ON:

Personal Log: Melody Jones

It seems our quiet and routine mission to sector 715 has taken an unexpected turn. As we were dealing with a Planet Killer before, now another face from the past has appeared. A probe, identical to the one that nearly destroyed all life on Earth…
Posted on Wednesday 1 July 2020 @ 11:49 by Commander Melody Jones
ON:

Captain's Log:

Having Completed our Mission with the USS Andromeda and USS Europa, we are resuming our course back to 715. The ship and crew have dealt with the last mission with their usual dedication and valour and we are ready to face whatever the galaxy has to throw…
Posted on Saturday 14 March 2020 @ 20:29 by Commander Melody Jones
ON:

Personal Log:- Commander Melody Jones

The Merlin is now en route to sector 715 for a routine patrol as well as exploration and planetary survey mission. To be honest, it seems like a long time since we undertook a purely scientific and research mission It will be a welcome…
Posted on Monday 6 January 2020 @ 14:09 by Commander Melody Jones
ON:

Personal log:-

We have returned to the Merlin after shoe leave on Risa to find that most of our key systems have been upgraded and or replaced. Engineers! They love to change things. Let's hope these changes are for the better. Draxx and I finally tied the knot. It…